Are you considering buying a (holiday) home in Javea? Our offer consists of both typical Mediterranean style houses and modern design villas. Most houses have a large garden with a private swimming pool, but there are of course many other options for sale. If you want to buy a house near a golf course, Javea is also very suitable. We have more than 20 suitable properties in our range, right next to the Javea golf course.
---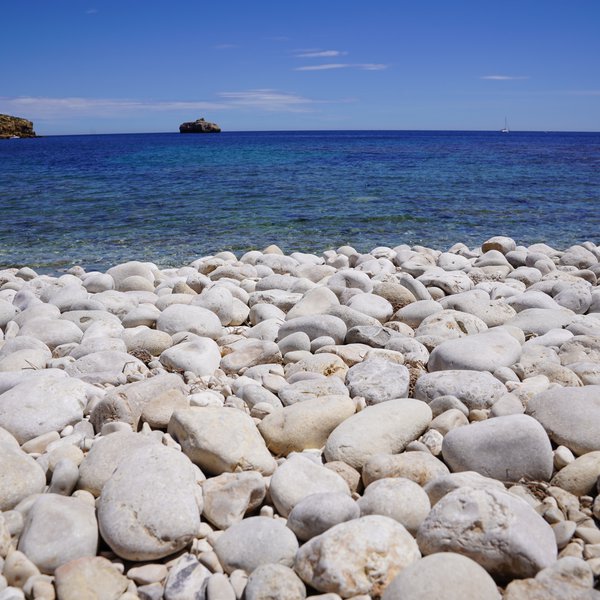 About Javea
Jávea is the Pearl of the Costa Blanca in Spain and has a beautiful coastline with many bays, caves and beaches. In addition to the famous beaches such as the sandy beach El Arenal, there are also many typical Spanish beaches such as La Granadella and La Baracca.
Costa Blanca
The Costa Blanca is an interesting region in Spain to buy or build a (holiday) home. The part of Jávea to Altea has been designated by the WHO (World Health Organization) as the healthiest area in Europe. A number of beaches have the blue flag, which means that the beach and water are clean, there is supervision, as well as a toilet and access for the disabled. Because of the mountain ridges, this area is located in a bowl, giving it an Australian maritime climate. This means that there are less extreme fluctuations in temperatures. Many people with health problems such as asthma, osteoarthritis or rheumatism like to go here because they have fewer symptoms once they get there.
Beaches of Javea
Javea has a total of 9 beaches, each with a unique character. These beaches lie between two natural headlands - namely the Cabo de San Antonio (with Denia and its 12 beaches behind it) and the southernmost beach bay, Cala Granadella. We will now tell more about the only sandy beach in Javea; El Arenal.
This beach is approximately 480 meters long and about 80-140 meters wide. It is the only sandy beach on the beautiful coastline of Jávea and is considered the most important beach of Jávea. There are beautiful palm trees where you can look up the shade and the shallow part in the sea goes far, allowing you to swim and float.
The beach is less than a kilometer from the marina. It is not such a secluded bay as, for example, Cala Barraca, but given its location in the center, it does offer easy access to all amenities.
El Arenal is one of the lucky beaches with a blue flag (see also above). This is particularly evident in the clear, calm bathing water.
Regardless of whether it is summer or winter; this beach is always clean.
In high season it can sometimes be densely populated, but due to its width it still offers a lot of space.
Because the beach slowly descends, it means that a very long stretch is shallow, making it extremely suitable for children.
There are many different types of water sports to do; from jet ski to diving and (wind) surfing.
Whether it is winter or summer - the boulevard is always lively and there are many nice terraces and restaurants.
The beach is easily accessible - there are many parking spaces that are also free.
Furthermore, this beach contains many other amenities and facilities such as; wooden walking paths, foot showers, floating platforms in the water, playgrounds for children, a channel for the access of boats to the sea and back to the harbor and of course many cozy restaurants, bars and shops.
More information?
So are you considering buying a (holiday) home in Javea on the Costa Blanca? Then contact us without obligation or leave your details and we will contact you as soon as possible. We are happy to discuss the options and give you advice if desired. We can meet both in the Netherlands and in Spain.